Welcome to our community!
At our Health Centers, All Patients are Welcome.
At Finger Lakes Community Health, we take time with you.
We don't rush your visit, and we listen.
Then we find the solution that best fits you.
After all, you're unique. Shouldn't your healthcare be too?
Personalized, Affordable Care for Everyone
As a nationally recognized Health Center, we provide high-quality primary care to people of all ages, ethnicities, and income levels. As a patient, here, you'll enjoy personal care with an emphasis on wellness and prevention. From routine check-ups to diagnostic exams to dental services and behavioral health, you will have access to complete care, all coordinated by your primary care providers. In addition to medical and dental care, we provide support services such as care coordination, health education, and substance abuse counseling. If you need specialty care, we can refer you to specialists through our affiliation with regional hospitals and medical centers.
It's All About You!
We want your experience with us to be positive during your first—and every–visit. Our multilingual staff is welcoming and caring, and will do their best to accommodate your needs. We have comfortable waiting rooms where you can fill out forms and view educational videos. And our medical staff will get to know your goals and concerns so that we can provide the best care for you.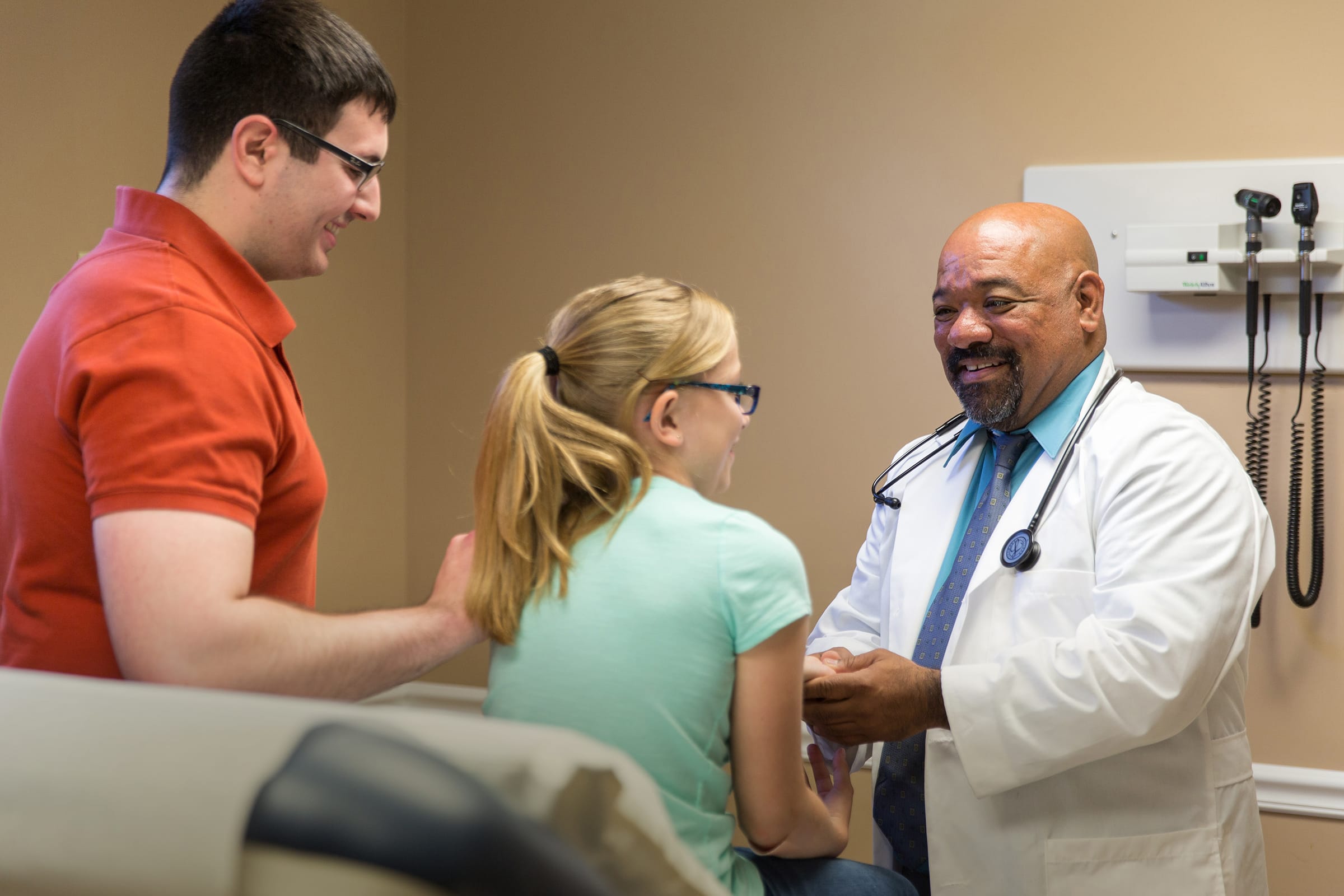 Patient Portal Quick Links.
What to Expect on Your Visit
Frequently Asked Questions from Patients.
What do I need to do to prepare for my first appointment?
If you have a previous health provider, you will need to send them a Release of Information Form which gives them permission to send us your medical records. This should be completed at least 15 days before your scheduled appointment to ensure that your provider receives your medical records in time to review.
You should also complete the Sliding Fee Discount Application Form found here.
What do I bring to my first appointment?
A list of your current medications or the actual prescription containers.
 Insurance Cards. If you have no or limited insurance, please bring proof of income for every household member (such as one month worth of paystubs, Social Security statement letter. etc.) so that we can provide insurance help for you or enroll you in our generous sliding fee scale.
Immunization records (If you don't have these, your previous health care provider can supply them once you give them permission to release your records.)
Questions you may have for your provider. Please prioritize these in order of concern to ensure that we talk about them during your visit.
What if I don't have insurance?
Finger Lakes Community Health will help you enroll in the insurance program that is right for you. We also have income-based programs for individuals who do not have insurance or whose insurance is limited. Patients choosing to apply for the Sliding Fee Program will need to bring in proof of income (such as one month worth of pay stubs, Social Security Statement letter, etc.). You will also need to fill out the Sliding Fee Discount Program Application which can be found on the Medical Forms page.
In addition, Finger Lakes Community Health offers all patients interest free payment plans if you are unable to pay in full at the time of service. If a patient is experiencing a qualifying hardship, up to a 100% courtesy discount could be applied. Although proof of income is required to apply, the hardship discount is not income and household size based.
Will there be staff to help me with paperwork and other issues?
Yes. One of the first health center staff members you will talk to is your Patient Service Representative (PSR). Before your visit, you will receive a call to confirm your appointment and inform you of any records you need to bring. Once you are a patient with us, the PSR will help you schedule appointments and make the process as smooth as possible for you. We also have Financial Advocates and other professionals to help you through the healthcare system. Many of our staff members are multilingual.
When should I arrive, and how long will my visit take?
For your first visit, please arrive 15 minutes early so we can get your health history and fill out paperwork. Also expect to spend more time on your first visit to the health center so you can have quality time getting to know your provider. And we can get to know you! The same applies for dental visits.
What if I need to cancel my appointment?
If you cannot make your appointment, please call us at least 24 hours before. You can also leave a message on our voicemail system. We will reschedule your appointment at the next available time, but please be aware that this could delay being seen quickly.
How do I prepare for a Telehealth visit?
Your appointment will be the same as a regular visit, only your specialty provider will be on a television monitor. One of our staff members will be in the room with you to handle the telehealth equipment. To learn more about preparing for a Telehealth visit, visit this page.
What are your health center office hours?
Each health center has specific office hours to fit their patients" needs. For their hours go here. For non-emergencies after business hours, call (585) 453-2120. You will be forwarded to the medical provider on call. If you have a medical emergency, please call 911.
What if I have questions about billing?
Please contact your Billing Representative at 315-871-1110 or make a payment here.
Call the health center nearest you for an appointment today!