We are listeners, healers, and advocates.
We believe that everyone deserves expert, personal, and affordable healthcare at one of our many health centers in the region.
LOCATIONS
Finger Lakes Community Health was founded in 1989.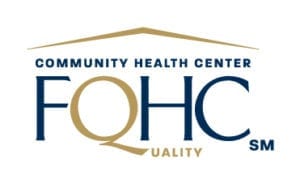 The original mission at FLCH was to serve our region's agricultural workers. In 2009 we became a Federally Qualified Health Center (FQHC) and expanded our services to include everyone in the Finger Lakes region. Today, patients of all incomes, ethnicities, and walks of life come to our health center locations. As an FQHC, Finger Lakes Community Health offers discounts for services, regardless of a patient's insurance status, based on income and household size.
We listen. We take time with our patients. And we get to know you. This philosophy lies at the heart of everything we do, and we practice it every day.
At Finger Lakes Community Health, we are: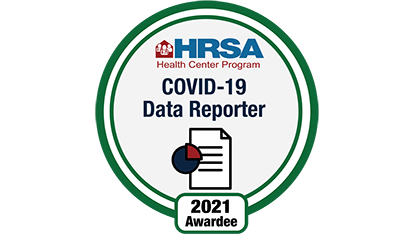 Advocates for a healthy community. We strive to bring a new standard of healthcare to our region through education, technology, and preventive care. Finger Lakes Community Health has been an active participant in keeping our community healthy during the pandemic. We conduct COVID-19 testing and hold vaccine events. From December 2020 to December 18, 2021, we have given 11,650 vaccine doses, 6,582 were fully vaccinated and of those, 2,700 are farmworkers.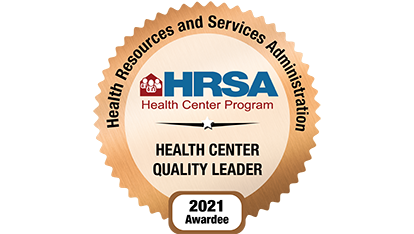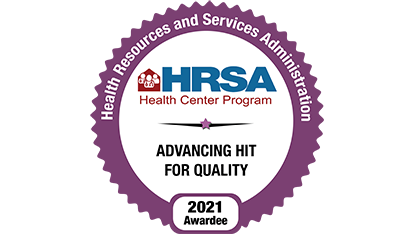 A dedicated team of quality providers.  At Finger Lakes Community Health, patients have access to a caring team of doctors, dentists, nurses, physicians' assistants, and dental hygienists. They are experts in the fields of medical and dental care, reproductive health services, and behavioral health counseling. We also have multilingual staff that helps patients with non-medical issues such as referrals, follow-up, transportation, financial advocacy, and insurance enrollment.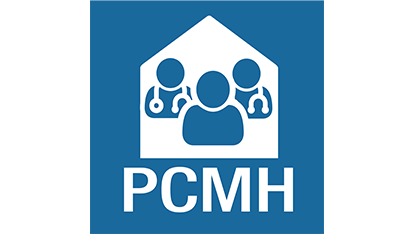 Experts in coordinated care. Coordinated care ensures that all aspects of a patient's treatment plan are organized through a primary care provider and delivered in accordance with the patient's preferences. Our Geneva, Penn Yan, Ovid, Newark, Port Byron, and Sodus Community Health Centers* have been designated as Level 3 Certified Patient-Centered Medical Homes (PCMH) by the National Committee on Quality Assurance. This is the highest level of recognition for excellence in coordinated primary care.
Our staff: Putting patients first.
Our multilingual staff works hard to make every visit a good experience for everyone. Their goal is to help our patients feel comfortable throughout every step of the healthcare process. Our staff consists of:
Medical and dental providers including primary care physicians, physician assistants, nurse practitioners, nurses, behavioral health counselors, dentists, and dental hygienist. We also have access to specialists, hospitals, and other medical centers.
Patient Navigators will help you understand the healthcare system and connect you with the right resources. Using our Electronic Health Records system (EHR), they have all your information right at their fingertips to help with forms, referrals, appointments, and billing.
Financial Advocates will assist you with health insurance enrollment through the New York State of Health Marketplace or other appropriate programs.
Patient Advocates can help you with factors that may be impeding your access to health care or a healthier quality of life. These may include transportation, housing, financial, or insurance issues.
Leaders in health education and technology.
Building a healthy community is not simply a matter of providing health services, but of supporting innovation and education. We work directly with the community to provide education about our services, and to affect policies that help improve access and quality of care.
We are also an early adopter of Telehealth technology. When our patients can't travel to see a specialist, we bring the specialist to them via internet and video technology. Telehealth enables us to do remote training, specialist consultations, and remote diagnosis with patients after hours and who can't get to our health centers.  This technological innovation has been a breakthrough in enabling access for patients in rural areas far from hospitals or urban medical centers.
Our Mission
Finger Lakes Community Health strives to ensure high quality, comprehensive health care, to the people in the communities that we serve with an emphasis on underserved and special populations. 
Our Vision
To be the provider of choice for comprehensive healthcare and an advocate for services that improve the quality of life for diverse and underserved populations.
Our Board of Directors
Finger Lakes Community Health is governed by a Board of Directors consisting of eleven members, the majority of whom use our services*. They oversee health center operations and budget approvals, and supervise the CEO.
Susan Loughnane (Board Chair)
Phoebe Baker (Vice Chair)
Linda Fox (Secretary/Interim Treasurer) 
Wilson Augustave
Martin Davis
Mary Jo Dudley
Brett Fontaine
Rosario Jaramillo
Nolberto Jaramillo
Broxton Prater
Vickie Swinehart
*Governance requirements for a Community & Migrant Health Center Section 330(j) (3) (H) stipulates that a federally funded Community/Migrant Health Center must demonstrate that "…the center has established a governing body which is composed of individuals, a majority of whom are being served by the center and who, as a group, represent the individuals being served by the center."
**The Federal Tort Claims Act (FTCA) to HRSA-supported health centers. Under the Act, health centers are considered Federal employees and are immune from lawsuits, with the Federal government acting as their primary insurer.
Protecting our Patients
Finger Lakes Community Health puts our patients' privacy and security first. Please see our HIPAA Privacy Notices in English and Spanish, our Patient's Rights information, and Corporate Compliance Plan.