At our Health Centers, All Patients are Welcome!
At Finger Lakes Community Health, everyone is cared for here — no matter your health insurance status, we'll help you. If you need financial assistance, our Sliding Fee Program is just one option. We'll find the solution that best fits you.
After all, you're unique. Shouldn't your healthcare be too?
How do I pay for health care?
At Finger Lakes Community Health, a patient is never turned away due to the inability to pay for services, citizenship or health insurance status. Finger Lakes Community Health offers a sliding fee discount program that is based on family size and household income to ensure you get the care you need at a price you can afford. Discounted services are available for patients whose income falls under 200% of the current Federal Poverty Guidelines. Every patient is encouraged to apply, even patients who have insurance. Applications are renewed every 12 months, with a request that patients update their application anytime there is a change to their household size or income. Additional discounts are available for Reproductive Health Services.
How do I apply?
To apply, complete the attached sliding fee discount application. The information received from this form will be used to determine your sliding discount.
Household Information – A list of all family members living in your house. Often these are the same individuals claimed as dependents when filing your tax return.
Income Information – A list of all household income, both taxable and non-taxable for household members. This income includes but is not limited to, Wages and Tips, Pension, Annuities, Veteran Benefits, Social Security Benefits, Alimony, Workers Compensation, State Unemployment, Self-Employment Income, Rental Income. It is important to note on the form the number of hours worked per week and the number of months in the year that the person is working as overtime hours is not used in the calculation.
Proof of Income – You will need to provide one of the following documents to verify your income:

Pay Stubs – A total of one month of income in sequential order for all members of the household. Must be dated within 45 days of the date the pay stubs are presented
W-2 Forms
Federal 1040 Tax Return
Social Security Yearly Statement
Unemployment Benefit Letter
Workers Compensation Disability Documents
A signed letter from your employer stating your current monthly gross income and number of hours worked
Bank Statement (used as a last resort for patients who are not able to supply documentation listed above)
Additional Information:
Minors (12 to 18 years of age) and unmarried individuals who are not reported in a household annual tax document are not required to supply proof of income to receive a discount on reproductive health services.
Patients declaring no job and/or income will be referred to a Financial Advocate to discuss any insurance options that may be available to you.
If the inability to pay for treatment would cause a barrier to you receiving care, a hardship request will be completed to determine if we can offer you a discount of up to 100%.
Applicants are encouraged to complete a new application when the household size or income changes.
If you have any additional questions, a member of our team would be glad to answer.
Give us a call at (315) 781-8448.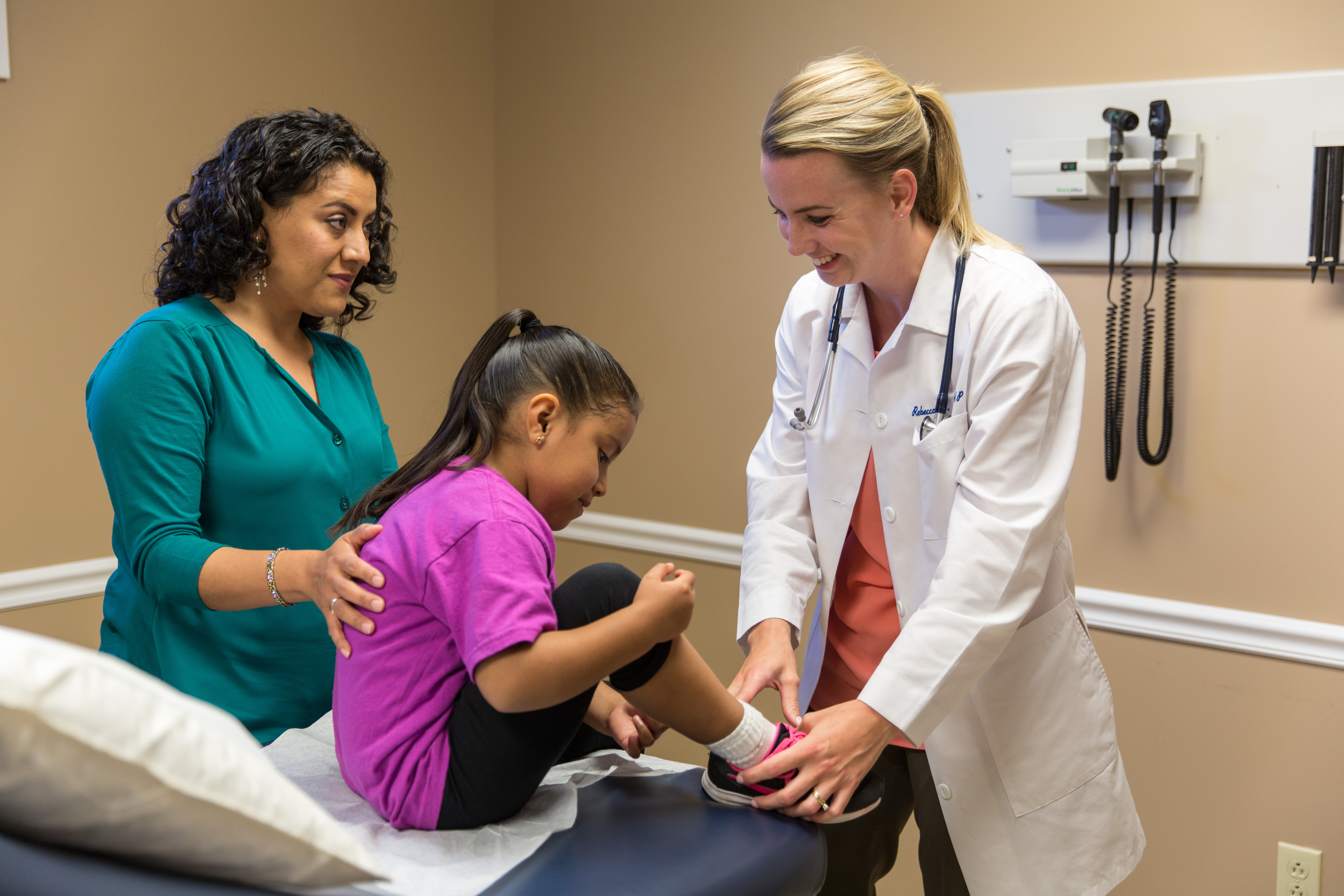 Sliding Fee Discount program Information (PDF)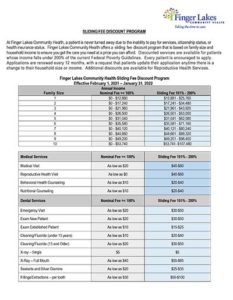 Sliding Fee Discount program Application (PDF)
When completed these forms should be emailed to forms@FLCHealth.org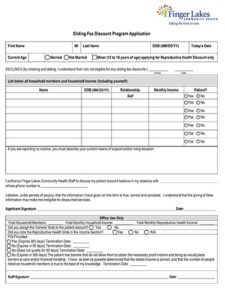 Call the health center nearest you for an appointment today!