Experienced dentist chooses community health centers where she can work with patients of all ages. Meet Leah Blitz, DMD.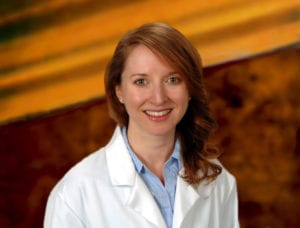 Dentist Leah Blitz, DMD, Newark and Sodus Community Health
Leah Blitz, DMD, has worked for over five years in the community and is a graduate of the Case Western Reserve School of Dental Medicine, in Cleveland Ohio. She comes to Sodus and Newark Community Health with considerable experience. She is skilled in doing extractions, endodontics, restoration of implant crowns and overdentures, and fixed and removable restoration. So, no matter your dental needs, Dr. Blitz can provide the care you need.
Many patients avoid going to the dentist so it's important to make them feel comfortable and at ease. Dr. Blitz strives to make every patient's experience a pleasant one and ensures they walk out smiling.