Helping others is a calling, and this physician heard it. Meet Dr. Pedro Gonzalez.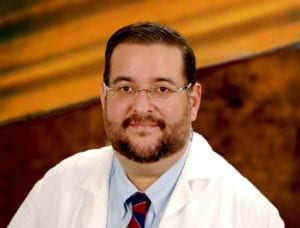 Dr. Pedro Gonzalez, Penn Yan Community Health
Compassion and a desire to serve the community brought Dr. Gonzalez to Penn Yan Community Health. His family was a big influence on his choice to be a physician, in fact, he is a third-generation physician.
His family always emphasized that helping others is a calling and he responded to that. Dr. Gonzalez believes that "helping the community to improve and maintain their health is part of the foundation of being a doctor." That's why he felt compelled to work at a health center.
Bi-lingual in both English and Spanish, Dr. Gonzales looks forward to caring for everyone but particularly those who don't have consistent access to healthcare and hampered by not speaking English as their first language.
"My approach to patient care is what I would want for my family – timely, effective, and understanding care," says Dr. Gonzalez. Board certified in Internal Medicine, he focuses on the patient's entire picture including the social aspects that may affect an illness.
When he's not at Penn Yan Community Health, he likes to read and play with his two daughters who are a big influence on his life.