How to maintain good dental health during COVID-19.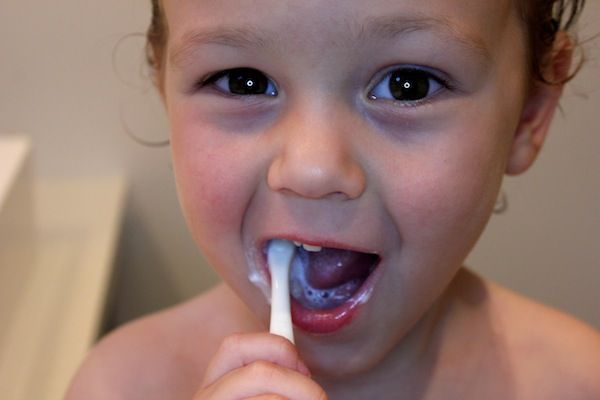 By Dr. Tony Mendicino, Chief Dental Officer, Finger Lakes Community Health, an independent healthcare organization with eight health centers in the region.
What can you do at home to maintain good dental health?
Brush your teeth regularly. When adults and children were on a schedule, leaving the home for work and school, they tended to brush their teeth regularly. Now that everyone is on a different schedule, some of those good habits may have changed. Here's a reminder to get back on schedule brushing your teeth routinely after each meal. It is very important to help your children brush their teeth at least two times a day for two minutes each time.
Use toothpaste with fluoride. Fluoride is a natural mineral that can slow or stop cavities from forming. Bacteria in the mouth combine with sugars and make acid that can harm the outer layer of the tooth (enamel). Fluoride protects teeth from damage and helps rebuild the enamel.
Offer children water with fluoride. In between drinking milk with meals, offer your kids fluoridated water. Same as fluoride toothpaste, it helps protect their teeth from cavities. Check with your local water utility agency to find out if your water has fluoride in it. If not, you may want to buy fluoridated water.
Avoid baby bottles in bed. Even before you see your baby's first tooth, they are being affected by everything they eat and drink. Parents often ask us about juice bottles for kids at nap or nighttime. This is not healthy for your kid's teeth, even if they are still below the gums.
Should my child get fluoride varnish?
Yes. Fluoride varnish is used to help prevent or slow down tooth decay. Tooth decay in the form of cavities is the most common disease of childhood! It is mostly preventable but once tooth decay begins it will get worse – even in babies. Your pediatrician or dentist can apply the varnish starting when your baby has its first tooth at well-child and dental visits and continue until they are five years old.
Is it safe to go back to the dentist's office?
Yes! All dental staff are required to wear masks and have their temperature checked just like the medical staff and our patients. Patients will also be asked screening questions in advance. For dental services, appropriate Personal Protective Equipment (such as masks, shields, gloves, and gowns) are worn during a procedure or cleaning. The appropriate time is allowed after each visit to disinfect the dental treatment rooms.
Here are more safety procedures that have been in place for many years.
Proper hand washing procedures before and after seeing each patient.
Appropriate sterilization techniques of non-disposable instruments and ensuring disposable products are never re-used.
Disinfection of all surfaces including placement of protective covers and barriers to cover equipment.
Some additional measures are currently being taken in many offices:
Allowing a limited number of patients in the office at a time, escorts, family, or friends should wait in their car or come back to pick up patients. Only the patient is allowed in the treatment room.
Hand sanitizing and masking upon entry to the office by all patients.
Screening questions related to possible exposure to the virus in addition to reviewing the patient's overall health history.
At Finger Lakes Community Health (FLCH), we follow recommendations from the American Dental Association (ADA), the U.S. Centers for Disease Control and Prevention (CDC), and the Occupational Safety and Health Administration (OSHA). We monitor the activities of these agencies so that we are up to date on any new rulings or guidance