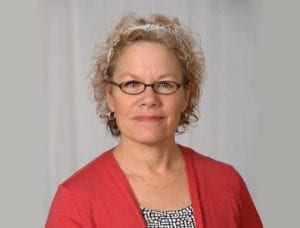 By Mary Zelazny, CEO, Finger Lakes Community Health, an independent, non-profit health care organization with eight health centers in the region.
As we look toward the holiday season, we think about spending time with family and friends, looking for those special gifts and enjoying all the sparkle of the season.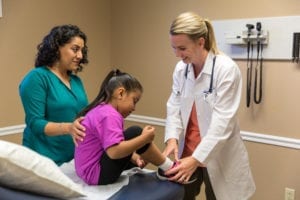 Unfortunately, many of our patients don't have the luxury to enjoy the holidays, but rather must worry about how they might afford their loved one's medical appointments or get the medications they need. As you consider helping those in need, we hope you will consider Finger Lakes Community Health.
We're asking you to put us on your list for a donation. Why?  At Finger Lakes Community Health, we provide health and wellness services to everyone in our communities. Additionally, we also work with our patients to address other services that impact their ability to have good health outcomes. That means arranging for transportation, translation services, food for a small child, medications, and financial advocacy.
Many of our patients (32%) have no insurance at all. The cost of providing healthcare is often steep, and those patients without the security of a good insurance plan are forced to make decisions about their care due to cost. We have patients who must decide if they can afford to get the insulin they need for their diabetes or feed their kids. These critical choices are difficult to make and can have a very negative impact on a person's health.
Our mission is to provide healthcare to everyone. That includes those with and without insurance. That could mean those who have insurance but can't make their co-pays or have high deductibles making care difficult for them. When people can't pay for healthcare, we are here to help.
One major issue with health care is the ability to afford appropriate and preventive dental care. We have all had the experience of severe toothache or the need for a root canal to save a tooth. Dental care can be very expensive for our patients, especially when there is no insurance or having a dental policy that only covers cleanings and an exam.
Our Seniors are most vulnerable as Medicare does not cover dental services other than an annual exam. So many times, our senior patients are faced with hefty dental bills that they are not able to cover due to a fixed income and lack of insurance. Children are also at risk for dental issues, and at Finger Lakes Community Health, we do all that we can to get our young patients in for routine dental care to minimize the chances of problems. However, with 40% of children in Kindergarten programs having cavities, we often see these families struggle to cover the costs of care.
Dental for everyone. Our dental program serves over 11,000 people of all ages – from children to seniors. Almost half of those patients are underinsured or completely uninsured. We provide dental cleanings and exams, X-Rays, fillings, routine extractions, root canals, and teledentistry. Teledentistry allows our dentists to communicate with specialists using a HIPAA-compliant video conferencing system.
How do we cover the cost of care? Often, we obtain grants to help our patients cover the costs of this care. However, in these uncertain times, non-profit organizations like Finger Lakes Community Health are at risk of having their funding restricted. Now, more than ever, private donations can make a huge impact. Charitable donations allow us to fund the areas of the greatest need and to develop innovative programs that improve access to quality healthcare.

Giving Tuesday is a global giving movement with local impact. Giving Tuesday is held annually the Tuesday after Thanksgiving, this year it's on December 3. This celebration runs for 24 hours and begins at midnight. Finger Lakes Community Health is participating for the first time and you'll see many of your favorite non-profit organizations participating as well. Like Cyber Monday, it's a day dedicated to charitable giving. Of course, you can give to FLCH and any charitable organization on any day of the year. In fact, you can easily donate by visiting our website at www.localcommunityhealth.com/donate/
We hope you'll support Finger Lakes Community Health and the thousands of people right here in our community.