Nursing runs in the family, says Meghan Hutchings, FNP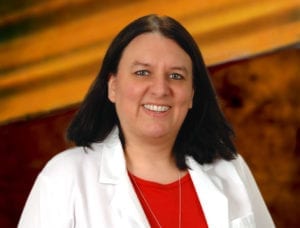 Meghan Hutchings, Family Nurse Practitioner, Port Byron Community Health
Meghan Hutchings, FNP, comes from a family of nurses. Her mom, aunt and several family members are nurses, so joining the healthcare field came naturally. Meghan earned her Associates Degree in nursing from Cayuga Community College in 2005. With encouragement from her family and colleagues, she decided to further her education by attending Roberts Wesleyan College to earn her RN. "I knew that to be an effective nurse I needed to keep learning to stay on top of all of the changes occurring in healthcare. I decided to go back to school for a Bachelor's Degree," she said. With that commitment to continuous learning, Meghan later earned her Family Nurse Practitioner (FNP) degree from SUNY Polytechnic Institute.
When it comes to patient care, Meghan works to discover what her patient's goals are. This helps her decide on a direction for treatment. She says, "I believe that a healthcare plan is much more successful if the plan is important to the patient."
Meghan chose a community health center because she wanted to work with people who often have trouble getting medical care. She chose Finger Lakes Community Health because they make it a priority to overcome barriers to care.
When Meghan isn't providing the best care to her patients, she is either reading, exercising her energetic dog, or enjoying time with her family.